Become a Volunteer Crisis Supporter
Volunteering as a Crisis Supporter can be challenging but extremely rewarding. Working on the front line of suicide prevention, you could make a significant difference to people experiencing personal crisis.
Phase 1 – Initial Training (e-learning and face-to-face)
Phase 2 – Student Placement
Phase 3 – Internship Stage 1 + Stage 2

What's involved?
Our training course for Telephone Crisis Supporters is commencing in March. The majority of course modules are held on a Saturday morning from 9am – 1pm, some full day session and weeknight sessions. Please review the documents below and attend the information session before applying.
Course Fees
The course fee is $250.00 (GST free). This subsidised fee covers all training materials. Please note: included in the course fee is a $25.00 non-refundable administration fee.
Course fees can be paid via cheque or bank transfer, and are required to be paid either in full before the commencement of training or via an instalment plan.
Information Session
An information session for prospective volunteers will be held on Saturday 8th February at the Albury Library Museum beginning at 10am. Your attendance is highly recommended. To register you attendance please email training@lifelinealburywodonga.org.au
Many thanks for taking the first steps to becoming a volunteer with Lifeline and we look forward to receiving your application.
Applicants are advised places are limited for our March intake.
Applications close 5pm, Monday February 17th 2020.
Why Volunteer?
Training to become a volunteer Crisis Supporter is a rewarding experience and provides benefits including:
Personal and professional growth and development
Enhanced self-awareness.
Giving back to the community.
Learn new skills in a supportive environment
Meet new people and make new friends
Belong to the Lifeline community
Receive ongoing training and professional development
Have an impact nationally on crisis support and suicide intervention.

Who can volunteer?
Lifeline is looking for people with:
The ability to express empathy and respect for others and
a strong sense of self and self-awareness
The capacity to understand and help others
The willingness to learn
An openness to diversity
Acknowledgement – The training of new crisis supporters is proudly sponsored by the employees of Zauner Construction.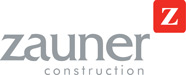 What others have said
"volunteering is so rewarding particularly when you've helped someone to stay safe"
Crisis Support Volunteer
"Participating in the CSWT course has been invaluable. I have learnt and reflected a lot on my mode of communication with others and greatly benefited from interacting with such a diverse group of inspirational people"
Crisis Support Workplace training participant
"It's enhanced my personal growth and I have developed skills which I apply to my own life"
"It's improved my confidence, self-esteem and my self-awareness"
"I feel good by making a contribution to the community"