Volunteer with us
Volunteers are the backbone of Lifeline. They are unified in their purpose to make connections, bring hope and save lives. We need passionate and committed volunteers who value the opportunity to connect with others and believe that every life is worth saving.

Please join us to help ensure that no call for help goes unanswered.
Lifeline Albury Wodonga Telephone Crisis Support Volunteers are able to express empathy, listen respectfully to others and willing to commit to supported ongoing training.
Volunteer to be a Crisis Supporter
Lifeline Australia is a Registered Training Organisation (RTO) 88036.

As a designated training site under the Lifeline Australia RTO 88036, Lifeline Albury Wodonga complies with the National Vocational Education & Training Regulation Act 2011.

The CSWT Course comprises accredited Units of Competency, which is designed to train Lifeline Telephone Crisis Supporters.

Cost: $350.00
Full payment at the time of acceptance into the CSWT course is always appreciated.

Payment plans and subsidies are available for prospective students struggling with financial hardship.

The CSWT course is subsidised, the actual financial value of the course is approximately $3400.

The nationally accredited training for CHCSS00113 Crisis Support Skill Set consisting of three units of competency:
– CHCCCS003 Increase the safety of individuals at risk of suicide;
– CHCCCS019 Recognise and respond to crisis situations;
– CHCCCS028 Provide client centred support to people in crisis.

Topics covered also include Domestic and Family Violence, Mental Health, Suicide, NSSI etc.

Commitment:
-12 months training starting with 10 weeks of "face-to-face" sessions with an e-learning component,
completed prior to attending the face-to-face session
– As the CSWT course is highly subsidised, we ask for a minimum two-year commitment to Lifeline Albury Wodonga as a Crisis Supporter
– A minimum of 92 hours per year of volunteering is required for accreditation as a Lifeline Crisis Supporter
– A commitment of one 4 hour shift per week is suggested to meet the 92 hours. This allows for necessary breaks due to holidays and illness
– A minimum of 8 hours professional development (provided by Lifeline Albury Wodonga) per year

Computer Literacy:
A minimum level of computer literacy is required to complete the eLearning component and as an ongoing part of volunteering as a CS.
Lifeline's delivery of help consists of both telephones and computers.
Register your interest in becoming a Crisis Supporter
Our next information sessions are on the 24th and 28th of June, 2023. Please fill in the form below to register your interest.
Why do people volunteer to be a crisis supporter?
Personal and professional growth and development
Enhanced self-awareness.
Giving back to the community.
Learn new skills in a supportive environment
Meet new people and make new friends
Belong to the Lifeline community
Receive ongoing training and professional development
Have an impact nationally on crisis support and suicide intervention.
Who can volunteer?
Lifeline is looking for people with:
The ability to express empathy and respect for others and
a strong sense of self and self-awareness
The capacity to understand and help others
The willingness to learn
An openness to diversity


'Volunteering is so rewarding, particularly when you've helped someone to stay safe'.
Crisis Support Volunteer
Acknowledgement – The training of new crisis supporters is proudly sponsored by the employees of Zauner Construction.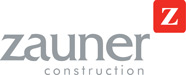 Lifeline Albury Wodonga delivers the training of CHCSS00113 Crisis Support Skill Set on behalf of Lifeline Australia RTO 88036